Carteret-Craven Electric Cooperative (CCEC), in partnership with Carteret County Public School's Career and Technical Education (CTE) program, hosted twelve high school students that expressed interest in becoming an electric utility line technician at the co-op's first "Line Technician Camp" held on April 12.
The goal of the camp was to provide students with a hands-on look at the industry by immersing them in the roles and responsibilities of electric utility line technicians. 
Students spent the day at CCEC learning about electricity, equipment, safety requirements, day-to-day operations, and career opportunities. They were paired with CCEC line technicians who demonstrated various tasks on the co-op's training field. Students then formed their own crews and replicated those tasks.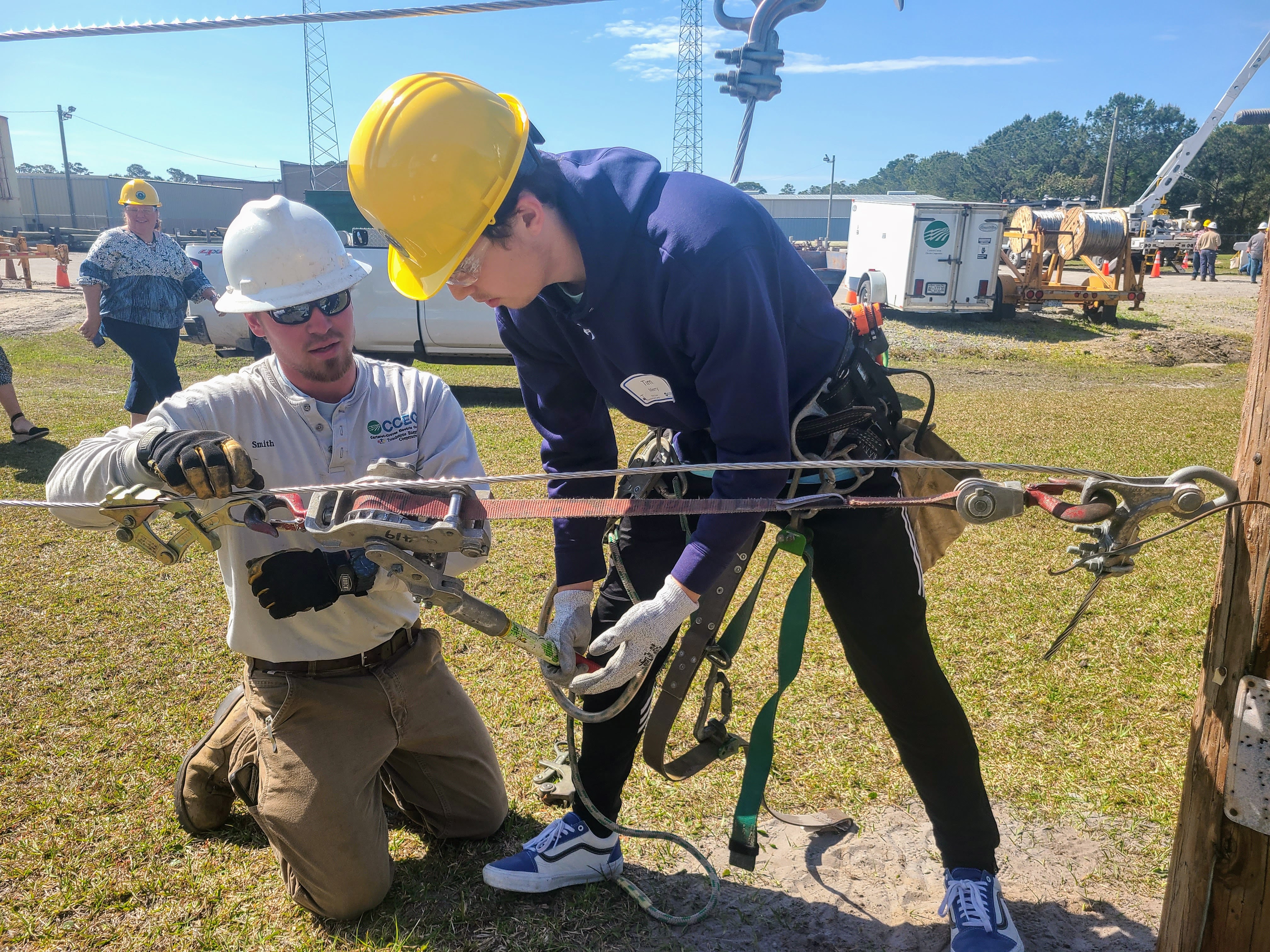 Croatan High School teacher, Will Sutton, approached the co-op in the fall about providing students with an in-depth look at what it takes to be a line technician. "I have had several students express interest in becoming a line technician," said Sutton. "This program gives them a great way to explore a potential career path and shows them that great career opportunities are available right here in Carteret County."
"We hope that this program gives students a better understanding and respect for the role that line workers play in our community," said Michael Barts, CCEC Line Superintendent. "Line workers are essential to daily life."
The cooperative plans to work with the CTE program to make the line technician camp an annual event.