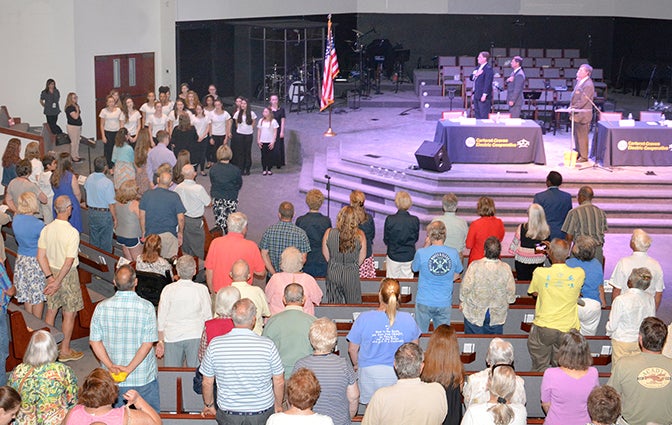 Your Voice
CCEC conducts its Annual Meeting of the Membership each year "for the purposes of electing directors, hearing and passing upon reports covering the previous fiscal year, and transacting such other business as may properly come before the meeting."
The cooperative is not owned by far away investors, and it is not run by an appointed board of directors. We are run by a democratically elected board of directors – a board that is given the privilege to serve because of your votes. Elections are conducted by mail each year, with the results announced at the annual meeting. If directors run unopposed, we do not send out ballots for those director seats.
Beyond the election, the annual meeting also is the opportunity for members to learn about programs offered by CCEC and get the chance to get to know the co-op staff and directors. On the flip side, our annual meeting makes it possible for us to gather feedback from you on how we can better serve you and your family.
---
2020 Virtual Annual Meeting
Carteret-Craven Electric Cooperative (CCEC) hosted its 80th annual meeting of the membership remotely on Oct. 29, 2020.
CEO Jake Joplin and CCEC Board President Ben Ball shared highlights of 2019, as well as an overview of the co-op's current activities and future plans. The meeting also included a video tribute to long-time Director Arland Bell, who passed away in May 2020, and a brief video of the current directors.
The annual meeting is traditionally held in May, but was postponed because of the COVID-19 outbreak. The CCEC Board of Directors authorized a remote annual meeting because of the pandemic. This change was allowed by the CCEC bylaws and the Governor's Executive Order.
The Credentials and Elections Committee, made up of non-director CCEC members, approved the use of a remote meeting format.