Teachers can apply now for Bright Ideas education grants from Carteret-Craven Electric Cooperative (CCEC) for the 2023-2024 school year. The local electric cooperative is providing grants of up to $1,000 to bring creative learning projects to life and enhance educational experiences for local students. Teachers can apply online at www.ncbrightideas.com.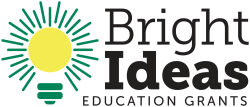 CCEC expects to award $28,000 in Bright Ideas grants to local teachers in the 2023-2024 school year. Funding is available for PreK-12 classroom projects in all curriculum areas including art, history, math, reading, science and technology. Educators can apply as individuals or as a team and must include a budget, project goals, implementation plan and description of how the project will engage students and enhance their success.
Since 1994, CCEC has issued more than $588,000 in grants, funding 802 projects that have benefited well over 152,000 students in Carteret County and Havelock.
The Bright Ideas education grant program is a shared initiative of all 26 electric co-ops in North Carolina. Collectively, CCEC and North Carolina's electric cooperatives have issued more than $15 million supporting 14,200 projects benefiting well over 3.5 million students statewide.
The final deadline to apply is Sept. 15. Interested applicants are encouraged to visit www.ccemc.com/BrightIdeas to find details on submission requirements. For more information about the program and grant-writing tips, please visit www.ncbrightideas.com.