CCEC and the Carteret-Craven Electric Foundation have awarded $26,150 in Bright Ideas education grants to 38 local teachers to fund engaging projects for their students. More than 7,500 students at schools in Carteret County and Havelock will benefit from these grants.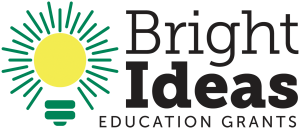 "Educators who win Bright Ideas grants are going above and beyond for their students," said Melissa Glenn, communications specialist at CCEC. "The innovative and creative learning initiatives developed by our area's teachers are impressive, and we are proud to help them facilitate these projects."
Since the Bright Ideas grant program began in 1994, CCEC and its foundation have contributed more than $559,000 to local teachers. Winning projects cover nearly all subjects, including science, math, technology, art, music and more.
CCEC is one of 26 electric cooperatives in North Carolina offering Bright Ideas grants to local teachers. Since 1994, North Carolina's electric cooperatives collectively have awarded more than $13.7 million in Bright Ideas funding for nearly 13,000 projects and benefitting more than 2.7 million students.
Bright Ideas grant applications are accepted by the co-op each year from April through mid-September, and winning proposals are selected in a competitive evaluation process by a panel of judges. The application process will reopen for interested teachers in April 2022.
The Bright Ideas grant program is part of Carteret-Craven Electric Cooperative's ongoing commitment to building a brighter future through community support of education.
Follow CCEC on Facebook @CarteretCraven to see how programs, such as Bright Ideas, are impacting local students and communities. To learn more about Bright Ideas grants, visit ccemc.com/BrightIdeas and follow @NCBrightIdeas on Facebook and Twitter.
2021 CCEC Bright Ideas Education Grant Winners
| | | |
| --- | --- | --- |
| Applicant Name | School | Grant Name |
| Deidre Arthur | Atlantic Elementary | Coding with Math |
| Amy Wilson | Beaufort Elementary | Built to Last: Fairy Tales and Tall Tales |
| Geoffrey Warren | Beaufort Middle | Shine Scientists |
| Dana L Tucker & Team | Bogue Sound Elementary | Keep Calm and Learn |
| Tracey Woodard & Team | Carteret Preschool Center | Exploring Insect Life Cycles |
| Wendy Gartner | Croatan High School | De-stressing for Success |
| Sheila Moore | Croatan High School | Keeping it Natural and Clean |
| Matthew Turpin | Havelock Middle School | Paludarium and mini-terrariums |
| Katie Scarfpin | Havelock Middle School | Spark Productivity |
| Susan Merrell & Team | Morehead City Elementary | Exploring Physics and Coding with Sphero |
| Wendy Horvat | Morehead City Elementary | Listening Comprehension |
| Claire Ross | Morehead City Primary | 3, 2, 1...Learn! |
| Liz Sharkan & Ernest Pendleton | Morehead City Primary | Not Just Getting Over It - Supporting Positive Coping Skills in Our Primary Students |
| Stephanie Jones | Morehead City Primary | Classroom Without Walls |
| Alicia O'Brien | Morehead City Primary | Escape the Worksheets |
| Emily Golightly | Newport Elementary | Engineering Literacy: Building and Designing our Future Through STEAM-based Literacy Activities |
| Heather Montero & Chadwick Howard | Newport Middle School | Look at me, I'm 3D! |
| Laura Wilson & Team | Roger Bell New Tech Academy | Gettin' Diggy wit it! |
| Dawn Simpson & Tanner Worrell | Smyrna Elementary School | Reading Road Trip:  A National Park Adventure |
| Dana Pingatore | Tiller School | First Lego League Challenge - The Future of Transportation |
| Courtney Cowley & Team | Tiller School | Moms Do Science |
| Gillian Rose & Team | Tiller School | Kids Can Code |
| Deb Connolly & Team | Tiller School | Reversing the Reading Slump |
| Tina Vande Slunt | Tucker Creek Middle School | Plots 'n Podcasts Club |
| Savannah E Kilbane | Tucker Creek Middle School | Sensational Science! |
| Patricia Blair Dyal | Tucker Creek Middle School | Harmony for All |
| Rosemary M Steinman | Tucker Creek Middle School | Classroom Economy builds a Classroom Culture |
| Sandy Quinn Giovannini | West Carteret High School | WCHS Robotics Team - We are Diametric!! |
| Sarah Noll | West Carteret High School | Picture This |
| Carl Briscoe | West Carteret High School | Drone Club |
| Deborah S. Butler | West Carteret High School | 21st Century Lab Equipment for AP Chemistry |
| Marsha Sirkin | White Oak Elementary | Coding Across the Curriculum |
| Elizabeth Foxworth | White Oak Elementary | Harnessing the Power |
| Amy Lee | White Oak Elementary | Hatching "Eggs"traordinary Ideas |
| Alisha Reynolds | White Oak Elementary | As a Matter of Facts |
| Luana Palimetakis | WJ Gurganus Elementary | Thinking "OUTSIDE" the Box with Recorders |
| Ashley Alicea | WJ Gurganus Elementary | Spark Learning with STEM |
| Emily Kiefer | WJ Gurganus Elementary | Paper Planes Project |