Gov. Roy Cooper has appointed Carteret-Craven Electric Cooperative CEO & General Manager Jake Joplin to the NC Underground Damage Prevention Review Board, a 15-person board that, with the NC Utilities Commission, is responsible for enforcement of the Underground Utility Safety and Damage Prevention Act.
Joplin steps into the role following a tenure served by Greg Puckett, General Manager of Surry-Yadkin EMC, who was first appointed to the board at its creation by Gov. Pat McCrory, later reappointed by Gov. Cooper.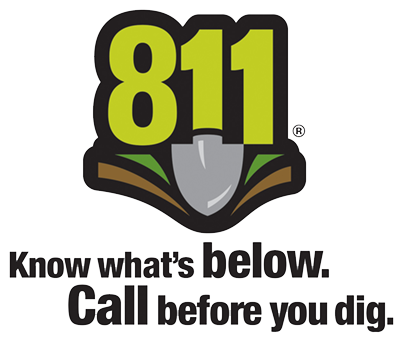 "I'm honored to represent North Carolina's electric cooperatives and follow Greg, who served on the board since it was created in 2014," said Jake Joplin. "I look forward to helping communicate the importance of notifying 811 before you dig and performing safe excavation."
What is known today as NC811 was founded in 1978 as ULOCO (Underground Utilities Location Request) and is recognized nationally as the number to "call before you dig." Electric cooperatives and other utilities fund the nonprofit organization, making it a free service.
Excavators are required by law to report any damages to the affected utility and NC811. In 2014, a state law was passed requiring all owners of underground utilities become a member of the NC811 notification center. Also connected to this new law was the creation the NC Underground Damage Prevention Review Board, which reviews complaints against people who have violated the statute and provides the Utilities Commission with recommendations for penalties. 
Visit nc811.org to learn more.